Online Gift Registry
10 Tips on How to Create a Successful Online Gift Registry
There are many reasons why people register for gifts. They may be getting married, are expecting their first child, celebrating their 50th wedding anniversary, just bought their first house and will have a big moving-in party, etc. The possibilities are endless and by setting up online gift registries, you save people the hassle of deciding what you might like and also eliminate the danger of receiving useless or duplicate presents. Surprises are great, but sometimes you just want to get what you need.
If you are thinking about hosting a special event and are expecting gifts, you may want to consider registering online with a gift registry service. Taking advantage of such a service helps your guests with little imagination make their gift choices and can prevent you ending up with too many kitchen towels, toasters, screwdrivers, or ice buckets.
To make your online gift registry even more successful, consider the next set of helpful tips:
1. Choose a versatile registry company that allows items from a variety of stores, you don't want to be restricted only to items that the store stocks. If you are able to pick any item you want from a variety of stores you are giving people a choice in price range and allowing all your guests to select something they can afford.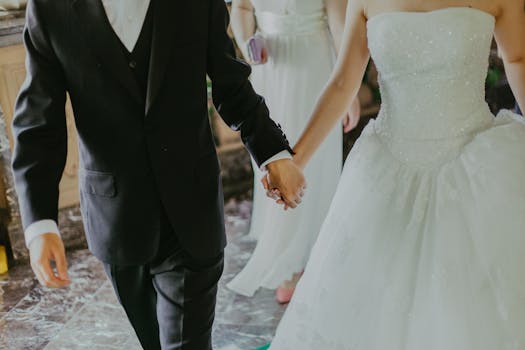 2. Allow cash donations. Some guests may prefer to give money rather than a set of coasters or a crystal vase. It may be their way to help you pay for your party expenses or that holiday you have been looking forward to.
3. Do it early. Register early so people have plenty of time to go through your gift list. It will also give them a chance to budget.
4. Make sure that your online gift registry site has easy to follow instructions and customer support, as not everyone is a computer wiz. Older people who are unfamiliar with technology may otherwise have a tough time figuring the system out.
5. Those who are getting married should share online registry passwords so both the bride and groom can add items. Both men and women have different views about what they need during marriage.
6. Pick a registry company that gives your guests the chance to deliver the gift wherever they want. Grandparents may want to surprise their daughter and new grandson with a big stuffed animal in the hospital, but may opt to have the high chair delivered to their home.
7. Have lots of items on your registry so people don't run out. If there is nothing to shop for, your guest may make their own choices, some of which you may not like.
Online Gift Registry
8. Register for expensive sets in pieces. It allows participants to start your bathroom set, or dinnerware collection without going broke. Later on, you can always complete the set with your donation money.
9. It only takes a couple of minutes, but check and update your online registry often. Add more items if you are running out of gifts. Some guests may decide to add a second gift as funds become available to them. The general rule is to keep the ratio of available gifts to guests about two to one.
10. Verify that your online gift registry service will automatically remove items from the list as soon as they were purchased. It is a useful feature that ensures you only receive one coffee maker and not five.
Before registering, do the research and read customer reviews. Remember, you not only have to protect your own gifts, but also make sure your guests come to your party happy and content in their choice!
Looking for That Perfect Gift? Introduce Friends and Family to the Ultimate Online Gift Registry
Finding the perfect gift for a loved one, whether for the holidays, weddings, birthdays, graduations, baby showers, or any other occasion, can be an exercise in frustration. You may have already discovered the convenience of online shopping, but buying gifts online is a blessing and a curse: with millions of websites to peruse, how do you narrow it down to a single gift item?
The answer is simple: know what you're looking for before you begin your online shopping excursion! The practice of creating a gift registry is common for weddings and baby showers, but they are often limited to a single store and a single event. Wouldn't it be easier if you and each of your loved ones had a perpetual gift registry for every occasion, that drew from any store or company they liked anywhere in the world, whether online or brick-and-mortar?
Now, there is an ultimate gift registry that accomplishes all this and more, and it's available with a few clicks of your mouse. Starting with yourself, wouldn't it be great to always receive exactly what you want, and to never have to return or "recycle" an unwanted or unsuitable gift? It can be hard and frustrating to select holiday gifts or gifts for occasions and special events for the couple who has everything, the relatives you've only met once, your in-laws, co-workers, or even your hard-to-please teenagers. A personal gift registry for any occasion, available 365 days a year, is the perfect solution.
Your online shopping experience will be easier than ever when you introduce friends and family to MyRegistry.com. Here are just a few of the benefits of creating an online shopping registry:
Choose gifts you want to receive from the biggest selection of merchants and stores on the planet: absolutely all of them! You can even register for cash.
Find out what's on your loved ones' most wanted list in minutes, and avoid duplicate gift-giving and unwanted presents.
Complete your holiday shopping in record time, without the hassle of traffic, crowds, and the holiday rush.
Make weddings, baby showers, and special events like birthdays and graduations unforgettable, with satisfaction on the parts of the gift-givers and gift-receivers.
Never stress over last-minute gift ideas again--you will always know just what your friends and family want.
Tired of Useless Gifts? Create an Online Gift Registry
Whether it is a birthday, or you are finally getting married, there is nothing more disappointing than receiving a bunch of useless gifts. Where is that video recorder you were hoping for, or that jeans jacket you mentioned at least twenty times? All your hopes were shattered after all the packages were opened, and who knows when the next occasion comes along where you can hope for those special gifts?
What would you say if I told you that you no longer have to endure this type of disappointment? That there is a way that you can actually get the gifts you want, now and every time after? This is no joke, because online gift registries are real. Just check it out.
Many people, like you, have gone through the same experience. Every time they were honored, they opened boxes and gift bags filled with trinkets they had no use for. Then they decided it was enough. Instead of throwing hints around, they invested their energy in opening an account with an online gift registry. Why waste time on verbal suggestions no one seems to hear, when you can create a list of great gift ideas nobody can ignore?
Gift registries are easy to locate online. The trick is to find that particular one that offers you the most amazing possibilities, including the possibility to receive money. Being able to collect cash will help you save for more elaborate gifts like a fantastic cruise to the Pacific Islands, a new car, or that vintage buffet cabinet that would fit so well in your dining room.
In addition to cash contributions, your gift registry should also allow you to select presents from anywhere in the world. This means that it should be possible to add a Maneki Neko, Japanese lucky cat onto your wish list, as well as Cacharel perfume from France, or leather boots from Brazil.
Your online registry should be available to all your friends and family. This includes those relatives or acquaintances living abroad. While they may not be able to join you at your celebration, they may still want to send you a gift. Who would not want to send a pair of trendy jumpers to a newborn baby boy, or a set of fluffy bath towels to newlyweds to help them start their journey together? Gift registries should be useful to anyone, regardless of age, gender or domicile.
The most successful online registries include gifts from all price ranges. Having a wide selection to choose from will give your party participants a chance to buy something that fits into their budget. Update your gift registry often, so that when items from a certain price range are gone, you can add more.
It is easy to set up a gift registry account online. As soon as your initial wish list has been completed, send out invitations to your party guests. Include all the details of the website you registered with. Once your event is over, your registry will still be active for a while. This will give you a chance to collect the necessary information you need to mail out "thank you" cards. Sending them a few words of appreciation for those perfectly chosen gifts is the least you can do, right?!
Online Gift Registry Services Are In
We live in a world where less and less people have time to wander around shops to choose or scan items for their gift registry and where one shop may not have everything that they desire. There just is not enough time to do it all, with busy work schedules, children's activities to tend to, or other activities that take us anywhere, except near a store. When you are struggling to find time to cook a meal at home, where will you find the time for shopping?
Preparing for big parties and social events is time consuming. Therefore, time is valuable, and what better way to save, than to sign up with an online gift registry. Such a service has lots of benefits, including:
- You can register gifts whenever it is convenient for you - any time of day or night.
- You can look for gifts wherever you are - even during your lunch break at work.
- You will not only save time, but also money as you don't have to drive to various stores.
- Whenever you check your list, you can add or remove gift items.
- Your list items can come from any online merchant, regardless if his/her company is located in Australia, New Zealand, Hong Kong, New York or Brussels.
- Online gift registries are not limited to actual items. Shoppers can also buy gift cards or donate cash. That money can be paid out, or put towards more expensive presents.
- Party invitees who are living out of town, or abroad can also check your registry list. Even if they are unable to attend, they can still surprise you with a stylish metal wine rack, an embellished umbrella stand, or that convertible baby crib that would match the other furniture in the nursery so well.
Online gift registry companies can be used for more than just weddings, why not get what you really want and really need for birthdays, baby showers, housewarming parties, or any other exciting occasion. They are so versatile that once you have used them, you will never want to go back to traditional registries.
Online gift registries are great because they do not limit you in your gift choices the way traditional store registries do. Although some shops have catalogues to extend their merchandise selection, they still fall short compared to online registry businesses that let you pick whatever you want from any online cyber merchant from around the globe. Regardless if you want a blanket from Scotland, a round side table with curved legs from Peru, or a box of 'Bonacchi, Chianti Classico' wine from Italy, anything goes in the online realm.
Convenience is not only important to you, but also to your party guests. Many people today do not have the luxury of time, and having to drive downtown to check out one or more gift registries may be rather problematic. By registering online, you can easily eliminate that inconvenience for your guests.
The purpose of gift registries is to obtain what you need. Your friends and family may not know your style, nor your likes and dislikes; they may also not visit enough to see what you can use around the house. By registering, you are taking the guesswork out of gift giving, making life for your gift givers much easier and drastically increasing your chances of receiving presents that are actually useful.