My Gift Registry
Bridal Gift Registries
The wedding is a big day - especially for the bride. And a gift registry is the key to making life easier for her. The registry is in many ways the opportunity for the bride to list out items that would help her make her dream household a reality. The bride and groom should register at least a month before the wedding or before the bridal shower. The bridal shower is usually held two weeks before the wedding and is usually organized by the female relatives or close friends of the bride.
A bridal gift registry would usually be comprised of china, cookware, crystal and linen. Most department stores, like JC Penney and Macy's, and stores like Home Depot and Pottery Barn, now extend their registry services online as well. The sites also provide online guides to the different kinds of china, cookware as well as silverware available in the market so that the bride can make informed choices regarding these items. Some sites even offer to list the honeymoon trip on the registry so that guests can contribute and gift the honeymoon to the newly-weds. More generous and social-minded couples prefer that their guests give contributions to their favorite charities as wedding gifts.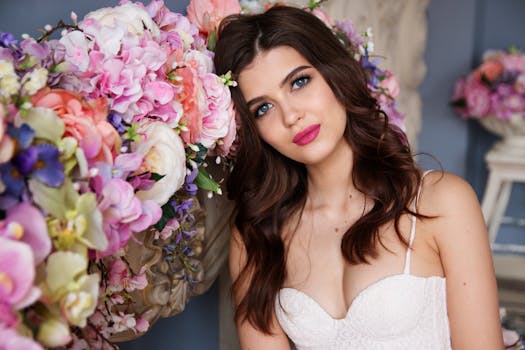 There are a number of advantages of an online registry over an in-store one. If the couple doesn't have access to one of these department stores in their hometown, they can save on time by compiling their registry online and the gifts will be delivered to their doorstep. In this way items not available locally can be obtained as well.
For guests who live far away and can't make a trip to the store and choose from the registry there, the online version is a blessing. This allows them to just choose the item that fits their budget, type in their address and wishes, make the online payment and the service does the rest.
After the couple has registered on the site or in-store, one can pass on this information verbally to the guests so that it is more convenient for them to choose a gift for the couple. It is also correct etiquette-wise, to let the guests know about the registry only if they inquire about it. Do not push the information on them as it can be considered rather vulgar and opportunistic.
My Gift Registry
It is important to remember that the act of giving is something that has to come from the heart of the giver and cannot be forced on them. Gifts and presents are of varied kinds and should not be judged by their value but by the sentiment that they come with.
Gift Registries - A Bit More on How They Operate
A gift registry offers a variety of options for any event, be it a bridal shower, baby shower, wedding or graduation. The service has a list of items that afford a buyer some convenience. The bride and groom can list the items they need on the registry service and also choose the price range for the products.
It is essential to consider some factors before creating a wedding gift registry at the registry service. The bride and groom can find a variety of items in the registry. When the couple has created a registry account, it is easier for their guests to know their wish list. They first of all need to create an online registry account at least a month before the wedding or bridal shower. They should also consider having only one registry account. This is convenient as they can now focus on other areas that need their attention, like planning for the big day. It is also essential for the couple to not have only expensive gifts on their registry. The guests need a variety of options because not all of them can afford expensive gifts.
The registry service offers some advantages. When a couple creates a list, the guests can see which ones have already been purchased so that they do not end up buying gifts for the couple all over again. The service also has a delivery service where guests can choose where the gift should be delivered. This affords the guests convenience as they do not need to carry the gift to the wedding. There is also a variety of home and kitchen appliances, home decor products and beddings, which will be needed as the couple starts a new life. The couple may also add more items on the registry after registering for the service. This gives the guests a wider variety of items and price range to choose.
The baby shower registry is a splendid option as it comes with diverse products. With only a mouse click, a consumer can start collecting baby care products, nursery items like beddings and furniture, baby clothes and inexpensive maternity wear. The site also offers classic and contemporary nursery-school interior decor designs. The registry also has organic baby care products, which are perfectly made for mother and child. There is also a parenting resource magazine on the site, which offers parenting solutions to new parents and couples. This added resource broadens the registry's customer care scope.
Gift registries like Target Gift Registry are a simple and convenient way of registering for any event as it has a wide variety of gifts and removes the chances of duplication. The service has many options for almost all the important events in people's lives.
My Gift Registry
For those of us who can never decide upon what to give a person or a couple or a newborn baby on their special day, a gift registry is indeed a blessing. Started by the famous department store Marshall Fields of Chicago, the concept is simple: the soon-to-be husbands and wives go to their favorite store and register their names there as well as choose those objects that they think will make their new life together all the more convenient. Guests and friends are discretely told where the couple have registered themselves and are asked to go and choose presents from the list. It is a situation that will ensure no one is stuck scratching their heads in frustration, wondering what to buy the couple as a gift. Neither is the couple annoyed by getting a gift that is unsuitable or worse, given to them in many numbers by different guests.
In today's world it is not necessary to make that trip to the store, since most stores such as traditional department store stalwarts like Macy's and Bloomingdale's have opened up their registries online as well.
If you are the one with the occasion to celebrate, log on to one of the numerous gift registry websites and create an account for yourself. Then create the wish-list of presents you want, provide contact details of close friends and let them gift you the objects that you really desire.
How to Create a My Gift Registry
You and your significant other are engaged and have set the wedding date. What do you want to do next? Set up a gift registry! This may sound exciting; all you have to do is pick up a scanning gun, run around the store and scan everything that you want. A gift registry actually requires a little bit more thought than scanning everything in sight.
The first thing you should do is to glance over everything that you own as well as what your partner owns. (This is especially important if you are moving in together after the wedding.) For example, you may want a new vacuum cleaner, but your partner just bought a brand new one and you do not see the need to own two different vacuum cleaners. You now know that you can leave this off of your list.
After knowing what you already own, the next step is to choose what store(s) you want to register at. I would recommend only registering at one or two stores. This is for a couple of reasons. First of all, registering at more than two stores may end in you and your significant other with many sets of multiples. This will require you to return most of the gifts that are given to you. You also want to be mindful of your guests. You would not want them running around from store to store looking for a great gift for you. Trying to keep track of all of the registries can become quite time consuming and frustrating for guests.
You may also want to consider choosing stores where you can find the registries online. This can help your guests in many ways.
* Those guests who do not have easy access to the store of your choice will be able to easily log online and order the gifts that they would like to purchase for you.
* Many people prefer to shop online rather than driving to the store; choosing a store with an online registry will allow those guests to have this luxury.
* Many stores that have online registries will have an automated update for you to look at. This will allow you to receive updates to your gift registry when items are purchased. This could become helpful when, for example, all of your lower-ticketed items have all been purchased. If this happens, you may want to add more items to your registry. You do not want to your guests to feel pressured to spend more money than they are comfortable with.
Another idea to keep in mind when selecting a store to register with is the return policy. You do not want to be stuck with multiples because the return policy date has already passed. The registry should also stay open for about a year after the actual wedding date.
Many stores also have a program where you can buy any items that have not been purchased from your registry at a discount after your wedding. This may be helpful especially when you receive partial sets.
If you would rather receive cash, there is really no polite or correct way to ask for this. The best recommendation that I can give for this situation is by word of mouth. Tell your wedding attendants and parents to spread the word to the wedding guests. This will assure that no feelings are hurt and that you do not offend anyone.
You have now chosen the store at which you want to register. You should now think about making an appointment with the stores registry consultant. This person is trained to make the ideal registry. This registry will consist of a variety of gifts with a variety of price points to ensure that all guests are happy with what they have given you.
It is now time to use that scanning gun! You and your future spouse should be included in this selection process. Most of you know the traditional gifts such as appliances, cookware and linens but what if you really want some non-traditional gifts such as camping gear, music, books, honeymoon expenses, computer equipment, lessons, classes or even a charitable donation? Non-traditional gifts are perfectly acceptable but you should keep in mind that some guests may not feel comfortable purchasing this type of gift. For this reason, you want to be sure to try to have good combination of traditional and non-traditional selections.