Gift Registry
Essential Facts About Bridal and Gift Registry
The concept of bridal registry is now 86 years old, considering that it was in the year 1924 when the first bridal and gift registry was created by the Marshall Fields Department Store in Chicago, Illinois. This gift registry idea was intended to help an engaged couple to choose their own crystal, silver and china ware. It was esteemed by everyone who heard about it including the family and friends of the engaged pair. So nowadays after the concept has been spread nationwide, almost all couples include the bridal registry in their wedding preparation.
Creating a bridal registry must first be done before wedding invitations are distributed and mailed. Invitations for the wedding are usually sent out about 4 to six weeks prior to the wedding date, so a bridal and gift registry must be completed no less than two months before the date of the wedding.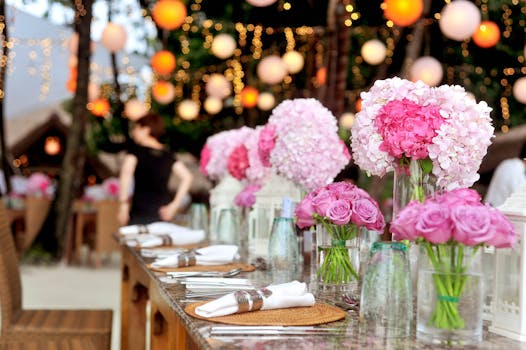 The bridal and gift registry can be enlisted or registered in almost every mall or department store. However, it would be a smart choice for a soon to be wed couple to choose a retail store that virtually has everything that a consumer may think of buying. But choosing more than one store is also advantageous as not only will there be an assorted items for the guests to choose from, but the price of some items may well be within the budget of the buying guests. If major real-life stores are not preferred by the couple, then there are also websites that offer a so-called universal registry. This type of registry allows the shopper to pick some gifts from many different stores and gather them in only one bridal gift registry. Since a bridal registry contains products and items that are available in the mall or department store where it was registered, the couple has to ensure that from time to time, at a weekly basis in particular, they check if the items they have enlisted are still available in the store and are in full stock.
Some store retailers too are offering a standard checklist from which the couple may base their own list of gifts that they fancy to receive on their wedding day. Some of the items that are to be included in the bridal and gift registry are home decors, supplies for organizing things inside the house, recreational items, travel or gift certificates. Not to be left out are kitchen furnishings, linens and some electronic gadgets. However, the couple should keep in mind that the bridal registry will only serve as a resource from which guests may know what kind of gifts the couple would have a use of once they are already married. The couple should not expect that they will receive everything that they enlist. One other things is that the prices of the products should be widely ranged as not every guest may be financially able to afford high cost of wedding gift. The pair should be appreciative of what their guest can afford to give them even if the gift is not included in the bridal registry.
To make the bridal registry known to guests quite a subtle and acceptable way, the couple may insert a piece of paper in the wedding invitation where a link to the registry is written instead of directly announcing about the registry on the invitation itself.
5 Popular Wedding Gift Registry Items - And Why You Don't Need Them
Popular wedding websites such as TheKnot.com and bridal magazines such as Real Simple often provide wedding registry checklists for brides and grooms to help them brainstorm bridal gift registry ideas. These wedding registry checklists typically include items such as flatware, appliances, linens and other household goods.
Just because you're getting married, doesn't mean you have to be married to traditional wedding registry gift lists. It's your special day, which means you can create a gift registry that's just as fabulous as you are. If you're a wine lover, wine glasses are a great wedding gift, but a trip to a Napa Valley vineyard would be even better. Get creative and develop a wedding registry that's truly inspired! After all, your wedding day isn't just an ordinary day. So why opt for an ordinary gift registry?
Gift Registry
Need help thinking outside the box when it comes to bridal gift registry items? Here are a few popular wedding gifts and some alternative ideas that you're sure to love:
Gift Registry Alternative #1: Formal Dinnerware
While formal dinnerware is a traditional and common wedding registry item, many couples will admit that they get very little use out it. Instead of dinnerware, think outside the box and register for a night on the town, or dinner at the chef's table at the most exclusive restaurant in your city.
Gift Registry Alternative #2: Pots and Pans
Pots and pans can make a great wedding gift, especially if you like to channel your inner Julia Child. But don't be afraid to opt for a more creative bridal gift registry alternative, like international cuisine classes. Nonstick baking pans are great, but learning to make dishes from every region of the world is priceless.
Gift Registry Alternative #3: Bedding
Because most brides and grooms these days are older, they typically already have a closet full of linens by the time the wedding day comes around. Instead of registering for bedding, adding a weekend getaway at a luxury hotel to your wedding registry could be the perfect way to get a blissful night's rest.
Gift Registry Alternative #4: Luggage
What makes a better wedding gift: items you can take on a trip, or, an actual getaway to a destination of your dreams? Forget the upright bag with the in-line wheels that's on everybody else's bridal gift registry. Instead, celebrate the momentous occasion of your wedding with a trip to Hawaii, Paris or another breathtaking destination of your choice.
Gift Registry Alternative #5: Home Essentials
Vacuums and ironing boards are nice, but it's likely that you already own them. Besides, are you really that big a fan of cleaning? Why not leave the hard work to someone else and add a maid service to your bridal registry? Think of all the time you'll save that you can spend enjoying your time together as newlyweds.
Online Wedding Gift Registry - What Are the Advantages Over the Traditional Wedding Gift Registry
Online wedding gift registries are becoming more and more popular. It has become apparent that the traditional registry is no longer valid in the 21st century. The main issue with the traditional version is that they are store specific, which means that only items sold by this particular store can be included. So, if you already have more than enough kitchenware, home ware and linen, it is going to be difficult to come up with a list of gifts for your guests to purchase for you. Or what if one of the items you would really like to receive isn't sold by this particular store?
The initial solution was to have multiple wedding gift registries. But this didn't really solve the problem as the issues that were encountered with the second registry were the same as with the first. And the whole process just took twice as long!
Next came the honeymoon registry and the latest trend, which is giving money to a wishing well. Both of these are ultimately the same - guests give you cash instead of an actual gift. Now, most people around the same age of the bride and groom don't generally seem to have an issue with giving cash as a present. However, it seems that the older guests at the wedding do. So generally what happens in this situation is that the guests who are uncomfortable with giving cash end up buying the bride and groom a gift anyway. And is more likely than not that the gift the hosts receive is something that either they don't need, don't want or isn't to their liking, which defeats the purpose of having a wedding gift registry in the first place!
So what is the solution? That is where the online versions originated from. There are two types of online wedding gift registries available but only one type that actually solves the problem. The first type of online registry sells gifts via their website. This type of registry has an advantage over the traditional version in that it is online, which is convenient for both the hosts and their guests. However, this type of registry still has the same issues as the traditional version - you can still only include items on your registry that the website sells. The second type of registry is what I refer to as an 'independent' online registry. An independent online registry doesn't sell gifts via the website, it is simply a template where hosts can list the gifts they would like to receive from their guests.
The beauty with an independent online wedding gift registry is that you have the freedom to include a range of gifts, from travel vouchers to put towards your honeymoon, gift vouchers for a favourite store to a range of individual gifts guests can purchase - and it's all online! By having a variety of items for guests to choose from ensures that all your guests are happy with what they are giving you. For those guests that are happy to give cash, a gift voucher is a great option. And for those guests who would like to physically bring a gift to your wedding, they can choose one of the many gift options you have also included in your online registry.
So, if you are looking for an online registry that provides you with the flexibility to receive a range of different gifts, then an independent online wedding gift registry is the wedding gift registry for you.
Gift Registry Advice And Etiquette
When it comes to Wedding Registries, it is easy to quickly find yourself in a hot bed of contention. Between those hard and fast sticklers who will argue that gift lists are a breach of etiquette and those steadfast friends, family and co-workers who will badger you for a definitive list of gifts to buy, it would be easy for a blushing bride to feel a little more than put upon.
Here, we try to create a realistic view of what has quickly become a wedding norm; The Wedding Registry.
Q - What will my guests think about me having a bridal registry - is it rude to tell people what we want?
For wedding and civil ceremony guests, having a bridal registry is expected. A bridal registry makes gift giving a convenient and enjoyable process for all guests. It is especially convenient for loved ones living abroad.
There is nothing worse than giving (or receiving) an unwanted gift. In the past, sticky moments have arisen when newly weds have reluctantly had to ask for sales receipts to return unwanted goods. With a Just the Thing Gift Registry, these awkward moments are a thing of the past. Not only do you pick exactly what you want, should you later change your mind, you will have the cash to buy exactly what you want at your convenience.
Through Just the Thing, your guests can purchase a gift online over a secure website or over the telephone and be sure that it exactly what you want. With the added convenience of 24 online access, your guests can make a purchase from your gift list no matter what time zone they live in.
Q - What should I put on my list?
It's always good to have a variety of price points. Don't worry about including some high prices. People will often club together, or someone may want to give you something really special. As a rough guide, for 100 guests you would want to include around 50 gifts to an average value of £60 each, as most people buy as couples or families. However, it is always a good idea to include a range of different priced goods from £10 upward.
Do not pick things for the sake of it - only put down things you really love and need. Although, with Just the Thing, you have the added flexibility of being able to change your mind about goods before they are purchased. Remember, the value of your gifts is delivered to you so that you have the final say on all wedding or civil ceremony purchases.
Some couples also like to request charity contributions to be made in their names. With Just the Thing, you can add any charity or cause you believe in, not just those who operate online. You have complete flexibility and control.
Q - What do guests like to buy?
Crystal and silver were traditionally the wedding gifts of choice but in today's modern world, few couples have the space or décor for these dated items. While there may still be the odd stubborn Great Aunt Maude with her silver candy tray, the modern guest would rather know that their gift has gone toward making your future lives together that much more special.
That means that you call the shots. If, like many twenty-first century couples, you've already been living together for a while, guests will not expect to buy you the traditional place settings or cutlery. Today's couples are only limited by their imagination. Many guests are thrilled to be asked to contribute toward a couple's honeymoon, home extension or garden renovation. Don't forget that your gift list can cover a range of needs from things for the home, a romantic honeymoon break to that traditional toaster.
Above all else, your guests will appreciate a personal and meaningful list. That's why with Just the Thing Gift Registries, you can add personal messages and descriptions to your gift list.
Q - When should I set up my Gift Registry?
Most couples set up their gift registry approximately 4 weeks before the wedding invitations go out. This allows plenty of time for editing your list. With a Just the Thing Gift Registry, couples can also access their lists anytime 24hrs a day to make changes and additions right up until the day of the wedding!
Q - Should I include notification cards with my invitations?
Most guests would rather be advised if you do have a gift registry set up. We offer our customers tastefully designed registry cards which can be inserted into wedding invitations. In addition, you can send group emails linking your guests directly to your celebration website. Just visit our Member's Area to find out how.
If you'd rather not include registration cards, you can always print registry details as part of your "Save the Date" cards or your invitations. Wording that we think works best includes:
For your convenience we've registered our gift list with
JusttheThing.co.uk/yourname
Some family and friends have been requesting gift suggestions.
We have placed a register at JusttheThing.co.uk for your consideration.
Q - What advice do you have for prospective brides and grooms?
As most couples these days are getting married after having already established a home, they prefer more special & unique gifts that are not always available in a department store - rather than the traditional wedding gifts of toasters & towels.
Just the Thing Gift Registries gives couples the freedom and flexibility to put exactly what they want on their gift list, from that traditional toaster to a piece of artwork from your favourite gallery, from a honeymoon to a loft extension. It is entirely up to you.
Because we know that you don't want to spend exhausting weekends trying to create your gift list out of thin air, we have ready made gift packages to get you started. Add our "Romantic Honeymoon" and "Kitchen Essentials" packages, and with two clicks you're already halfway there. All packages are updated regularly and tailor made to suit our customers. Best of all, each item can be edited individually to suit your needs.