Bridal Shower Registry Ideas
Bridal Shower Registry Choices - 3 Types
When you get ready to register for wedding gifts you will want to consider a few things. There are a number of different kinds of registry options out there. These range from very traditional wedding registries to all-in-one bridal shower registry ideas to unique/alternative options.
Here are 3 types of gift registries to consider with a brief description of each and some examples: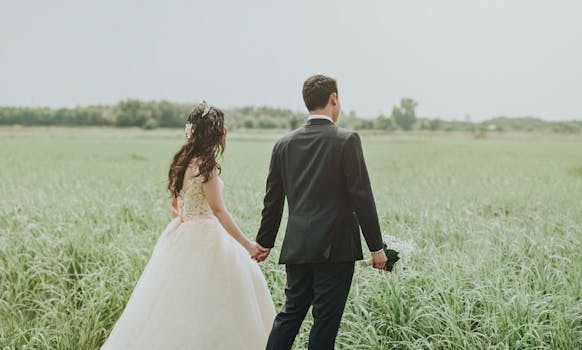 1) Traditional -- This is what probably comes to mind when you think of a gift registry. To create a traditional registration a bride and groom first choose one two or three popular retail stores. They then visit these stores in person, and start a registry. The advantage to doing a registry in this manner is that there is usually some help provided by the store as the couple decides what gifts to register for. One of the downsides however is the time it takes to drive to a physical store to add gifts. The sales people can also be a bit pushy and try and get you to register for items that may not be the best fit for your wishes.
2) All-In-One -- These are registries that allow a couple to choose gifts from any number of stores for their registry. Sometimes a couple may choose to add a majority of their items from just a couple of stores, yet have a handful of unique items that can only be purchased at specialty shops. This type of registry allow for this type of selection. These registries are online, which provides an element of convenience for both the engaged couple and their guests who will be purchasing the items. However, one thing to keep in mind with an online bridal shower registry is that all of the guests may not be online shoppers. If this is the case there may be a portion of the guests who are unable to purchase items from the registry.
3) Unique/Alternative -- There are a wide variety of interesting registration alternatives out there. Most of these are accessed online. These range from registries for cash, homes, honeymoon trips, and even charities. This type is a great choice for those who already have a lot of the household items that are normally associated with a wedding registry.
Bridal Shower Registry Items Not to Forget
Adding items to your bridal shower registry can be a very fun experience. It can also be a bit overwhelming though. How do you know what things you will need? Here are a few things to think about that may be easy to overlook.
Window Coverings: Depending on what type of living situation you will have after you get married, this could be an essential item. Many apartments do have shades or blinds already installed, but some do not. Also if you are purchasing a home, you may need to buy your own window coverings. Either way, you will probably still want to buy some curtains to cover a basic window shade or set of blinds. You would be surprised at how much these items can cost. You won't want to overlook these items on your bridal shower registry.
Shower Curtain: This isn't the most glamorous item on your registry, but it is a definite necessity. In fact, you may want to purchase a cheap curtain just in case you don't get this item from your registry list. You'll be singing the blues if you realize after the first day in your new living situation that you don't have a shower curtain.
Outdoor Items: It can be easy to get focused on indoor items for your wedding gift list. Usually the kitchen, bath, and bedroom are the primary areas that people think about when creating their bridal gift registry. Try thinking outside the box. Would it be fun to have a BBQ? How about patio furniture? What about practical things like a hose and a planter? Lawn mower? These items can be pretty pricey, so it is a great idea to add some of them to your list.
Bridal Shower Planning Ideas
Many brides are planning their own bridal showers these days. Traditionally, the maid-of-honor would organize and host the shower. But in recent years, brides have become more involved in planning their own showers.
Also it's becoming more commonplace for men to be invited to showers. Whoever is invited and whoever is hosting, the key is to create a relaxing environment where people from both sides of the family can get to know each other. Friends and family can get acquainted whether it is a mid-day brunch, an evening at a restaurant or a day at the spa.
All brides (or couples) should register for their shower. Bridal shower gifts are usually a little more fun than wedding gifts. Oftentimes brides receive lingerie, spa products and other personal items. It's not considered tacky at all to have a bridal shower registry. It's a terrific opportunity to get gifts you need, rather than having to deal with returns.
If you are hosting the shower at home, keep the menu simple. You can have an inexpensive catered lunch, throw a backyard barbecue or have a "dessert only" shower. Serve one signature cocktail, along with iced tea or punch.
If you are planning a shower, don't forget about the bridal shower favors. Favors are small tokens of appreciation and thanks to your friends and family members for attending the event. Bridals favors don't have to be costly.
Choose from manicure sets or whimsical purse bottle stoppers for a "girls only" shower. If you are having a couples shower, you can purchase fun candles, key chains, crystal and much more.
6 Tips For Straying From a Bridal Gift Registry
If you've ever spent time studying a long-lost friend's bridal registry for something, anything, more meaningful to give than a cherry red Crock Pot, you have straying potential.
A strayer is a renegade gift giver for whom presents are always personal and shopping is art. Strayers are just as necessary and lovable as traditionalists; even Santa Claus has been known to stray from the most specific holiday list.
Is it important to stick to the registry? Unless you know for certain that the bride is a real stickler for sticking to the list, it's not that important. At the end of the day, a gift is a gift. The best gifts are heartfelt, unique, and reflective of what you know and love about the recipient. Registries are great for curing the anxieties of distant relatives who can't truly appreciate the bride's competitive Skeeball league or interest in antique nautical instruments. Couples are often burnt out by the time the bridal shower rolls around, so who's to say that a nice surprise wouldn't provide a breath of fresh air? Here are six tips to get you started on the path toward becoming a professional strayer:
1. Guess your strayer status. Too many strayers won't necessarily spoil the pre-matrimonial soup, but a quick glance at the registry's "fulfilled" column can provide reassurance if you're feeling straying-induced nausea. If she's slated to receive nearly every item on her list, there's a good chance she'll welcome your wayward gift.
2. Make a list of your top ten favorite memories starring the bride-to-be. Sit down and have a coffee-induced brainstorming session and write a few sentences to represent each memory. Once your top ten is satisfactory, translate each one into a gift idea. Make sure your list contains memories that would make her glow with pride, not blush with shame. A gift that manages to embarrass her is worse than no gift at all.
3. Give yourself time to shop around for classic gifts that are unique, such as a seriously swanky ice cream maker, a giant picnic basket, or antique bookends you picked up on a trip to the bride's favorite drive-to destination.
4. Don't forget the bride's other half. The purpose of a bridal shower is to help the newly married couple get a head start on building a material life together. Sure, an electronic foot massager might send chills up her spine, but it screams solo time. Give something that helps remind the couple why they love spending time together.
5. When in doubt, consult the registry. If the kitchenware section is longer than your local newspaper, it could signal that the bride has a dream kitchen in mind. Find something that complements the requested decor. Everyone could use a coffee set or sturdy serving tray, especially if they'd add an extra pop to a farmhouse chic or monochromatic theme.
6. If your first attempt at straying from the registry somehow goes awry, practice grace in defeat and be happy to offer the gift receipt. Because sincerity usually pays off, you'll probably find yourself straying from this particular step. And that's okay.