Best Wedding Registry Sites
The New Face of the Best Wedding Registry Sites - Wedding Planning Web 2.0 Style
One of the newest trends on the wedding horizon is the use of online wedding planning to help the bride, groom and wedding party get organized and stay organized. Wedding websites have been around for nearly as long the internet. Online photo albums provided an easy way for newlyweds to share pictures of the wedding with friends and family far away. These days, though, wedding web sites are far more than photo albums with pretty backgrounds. The best of the wedding sites combine Web 2.0 social media with the savvy of professional wedding planners to deliver a planning tool that does everything but bless the marriage.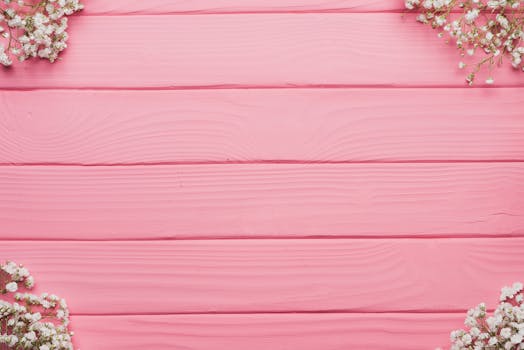 Tools You Can Use for the Bride and Groom
Planning tools are the heart of the modern personalized wedding web site. The bride and groom can take advantage of multiple integrated databases to keep track of their budget, their guest list, their wedding registries and all of the wedding details in one central place. The best of the wedding planning tools found on customizable wedding web sites include:
A Wedding Budget Planner makes it easy to plan and keep track of wedding expenses. No need for an accounts book and a degree in accounting, either. The better budget planners already list the most common wedding expenses and have spreadsheets set up for your use. Just enter your figures.
A good Wedding Vendor Database is more than a list of vendors you can contact. A customizable database lets you track the vendors you've contacted, compare their bids and prices, and record any important communications. It's a great way to make sure that you don't miss important deadlines with your vendors.
An integrated Event Planning Suite includes a calendar, a basic event planner, guest lists that integrate with your events, an RSVP organizer and a seating chart to make all of your planning easier. Imagine being able to enter your guest list just once, then create customized lists for wedding showers, reception, rehearsal dinners and other wedding-related events with just a few mouse clicks. You'll find it invaluable for putting together lists for invitations, thank you notes and caterers.
An Email Blaster may be the handiest of all tools - and it's even handier when combined with the event planning suite described above. Pull together mailing lists based on events, wedding roles or any other field in your database and send out an email to everyone at once.
A Gift Registry is another wedding tool that's been around for a long time, but Web 2.0 tools allow you to pull together multiple gift registries in one place so that your guests can access them.
Wedding Web Site Meets Web 2.0
But there's still more. The Web 2.0 wedding web site also makes it easy to share photos, videos, music and more with your wedding party and your wedding guests. Social aspects of a personalized wedding web site allow you to easily communicate with your guests - and make it easier for them to communicate with you. Some of the uses are fairly obvious and intuitive, like emailing a link to a wedding photo album to all of the guests so that they can see the pictures and comment on them. Some wedding web sites, however, offer some rather unique features like polls, quizzes and photo sharing and tagging for both guests and the wedding party.
Best Wedding Registry Sites
If you're in the beginning stages of planning a wedding, be sure to check out what the new breed of Web 2.0 wedding web sites have to offer. You'll be amazed how easy they make all the planning and organization.
Best Wedding Planning Software Packages
Wedding is an event that requires adequate planning. If you're thinking of locating quality wedding planner software packages that can help you organize you're wedding well, you might need to consider these ones discussed below. They are regarded as the top best in the list of wedding planning software programs.
My Style Wedding
This is wonderful software for people who are just starting out in wedding planning. With this program, you can easily organize the wedding event taking into consideration most of the details you want to put in place. You can always use the wonderful features to get things done.
My Wedding Companion
This is unique software for wedding planning. It organizes all aspect of your wedding including, the preparation of invitations, tracking of gifts received, seating charts in the reception hall, and so on. You can also use the software to plan your honeymoon in a unique manner.
Wedding Magic
This is unique wedding planner software that can help you a lot. It helps in tracking guest, organizing the RSVPs, menu selections, gifts tracking and other wedding details. You can use the software to plan your expenses and other issues you need to address for the success of the wedding. It comes with a bridal registry screen which helps in tracking registry pieces of information. You can equally use the program to plan your honeymoon.
Advanced Wedding Organizer
This is a unique wedding planner organizer that comes with wonderful features. It's designed basically to simplify your wedding plans. The software helps in tracking information about your guest list, gifts received, invitations, reception menu, wedding day agenda, seating arrangement in the reception hall and so on. The software also helps you to plan your budget for the wedding in such a way that will make everything run smooth.
Choosing the Ideal Software
Indeed, there are many other professional wedding planning software packages such as organized wedding, Wedding Planner, Home Management Suite and some others. While some of these programs are available for download free of charge, others are for sale. In most cases, it's always better to go for the paid versions if you really want to enjoy your wedding planning session. Most paid software come with better features that can make the wedding planning very smooth.
If you really want to get things done easily, it's better for you to go for the paid software packaged. Their prices are usually very affordable. You have everything to gain when you use such software packages. Some of the sites also allow you to use the free trial versions before you now decide to buy or not. This helps you a lot in making the right choice.
Your Guide to Buying the Best Wedding Planner Book Now
Are you planning a wedding by yourself? Are you a DIY bride and or groom? If there is one thing you will need, it's a wedding planner book and not just any wedding planning book either. Certainty there are many wedding planning books in the marketplace and sure they do have lots of helpful information however how many of these books cover the areas you want or have the important information you need. Beside when you really think about it, are you certain you know everything that you should consider when planning you wedding by yourself. Believe me this endeavor is fraught with pitfalls, headache and many challenges to the untrained. That's why I am reminding you, go get yourself a wedding planning book before you mess up you big day.
Therefore what is it you should look for in that necessary planning guide, you are going to get? First ensure you are getting simple instructions and guidelines to help plan your dream wedding You don't need to be confused by jargon or technical terms of which you are hearing about for the first time in your life. When it comes to the structure of you book a spiral Bound book is the best choice. However if you find a great book and it's not spiral bounded, I wouldn't pass it up if I were you. who wants to end up with a wedding day horror story, certainly not you. Therefore why did I suggest a spiral bounded book? These book are usually easy to carry makes notes in and consequently durable. Believe me when I say your book is going to go through a very brief and rough life probably more than the life of any ordinary book. This book is going to be closer to you than your best friend it going to be your guide, your inspiration and main resource in you wedding planning efforts and you are going to work it like a mule.
Of the many wedding planning books you will be examining ensure the book you choose has included in it pages; Checklist, Worksheets, and Information sheets. Remember You wedding planner book is your wedding planning resource, your reference guide. You should therefore ensure it has copious space for note taking. e.g you visited a few florist shops looked at a few designers and heard a few terms you know you're going to want to make notes on the terms u heard and the shops, prices and ideas that interests you.
Your wedding organizer will guide you in planning the wedding time line of events that is; what you should do after the proposal, six months before the wedding, one month before the wedding... the week before. e.g Did you know most wedding venues are booked up to 1 year before the wedding
Looking at the table of contents, you should see that the book covers at least these points in detail not just a brief overview:
Wedding Budget
Planning Calendar
Wedding Day Timetable
Final Phase Calendar
Wedding Invitations
Invitation Countdown
Tips on Sending Invitations
Invitation Printing
Marriage License Information
Shower Ideas
Seating Arrangements
Wedding Gown check list
Attire etiquette
Shopping tips and tricks
Fitting and accessories
Choosing a Wedding Gown
Alternative Wedding Dresses
Choosing Beach Wedding Attire
Gowns for Maternity Brides
Checklist for the Groom
Rentals Budget guide plus worksheet
Cake Cutting Guide
Registry Checklist
Outdoor Wedding Tips
Wedding Ceremony Booking
Wedding Reception Booking
Wedding Planning Software (optional)
Hiring Your Coordinator
Hiring the Photographer
Questions for the Caterer
Hiring Your Videographer
Create Your Own Ring (optional)
Toasts & Wedding Speeches
Attendants, Family and guest
Attendant etiquette
Guest Etiquette
Reception
Reception site
Question to ask
Site Checklist
Rental and catering
Outdoor occasion
Dress Bridal salons
Question to ask
Guide and checklist
Hair and makeup
This however is not a complete list. In a next article I will go through the suggested table of content in more detail.
To support your Planning guide you might want to add to your arsenal an expandable file or regular binder and page protectors with extra wide divider tabs that stick out past the page protectors to keep all the venue and vendor documents in. One pocket for church stuff, one for the reception site, one for all other vendors and one for correspondence. Just in case you don't have enough pockets in your wedding planning organizer.
In reality, you most likely will not find one book that will cover all your planning needs. Therefore you might end up buying more than one book but the thing to ensure is that you don't have too much duplication or an absence or information and advice that you most certainly need. Of course you can also find free online wedding planning guides or software which can help to fill in those nagging unanswered questions that the book you purchased didn't resolve. Note that as convenient as most online tools or software are they don't offer you the convenience of on spot note taking and portability. Before you walk down the aisle looking or feeling like a bridezilla get you self the bastion of every bride and groom your own wedding planning guide book.
Honeyfund Solves Registry Woes - A Side-By-Side Honeymoon Registry Comparison
Do Not Give Up Your Dream Wedding Even in the Current Economy - Learn How to Plan and Budget It
Does the cost of having the wedding of your dreams frightens you? With the rise of oil prices and in view of the current economy, many brides and groom are afraid that having the wedding of their dreams is out of the question. Is it? No! You can have your dream wedding for a fraction of the price you thought it would cost, as long as the bride and groom plan together, set and adhere to a realistic fixed budget, use good organizational skills, ingenuity, flexibility, hone your negotiating skills, and enlist the help of friends and family. Many components go into planning a wedding day. Many details need to be completed and intertwined to create not only a wedding but a dream wedding as the bride and groom pictured it. Today, about 70% of the marrying couples pay for their own weddings so, setting a realistic wedding budget and sticking to it is a must if you are to keep the cost of your wedding within your budget. There are many options to choose from and many ways to save. So keep on reading.
Now, get creative and examine your options.
SEARCH THE INTERNET
Search the Internet thoroughly and you can save time and money. The World Wide Web Provides you with information and resources for making purchases on-line. Many wedding web sites provide links to wedding related businesses that could be your answer to quality products and services. A-wedding Day offers you a series of wedding planning articles that concentrate on how to choose and work with wedding vendors, professionals and service providers, a wedding resource directory, a wedding planning checklist and a discount bridal mall where you save on wedding gifts and accessories.
SET YOUR PRIORITIES AND YOUR BUDGET
As you plan your wedding create three categories:
Must have
Optional
Nice to have.
Base your decisions on availability, on your budget and on your ingenuity. Once you decide what your priorities are, use your ingenuity and creativity. Involve yourselves, your friends and your families in at least some of the preparations. Loved ones will appreciate the opportunity to contribute to your happy day, have fun and save you money. Choose vendors and service providers who can assure that your priorities will be met and that yours will be the wedding you dreamed of. Before you do, read the series of wedding planning articles devoted to choosing and working with wedding vendors, professionals and service providers.
When you negotiate with vendors and service providers, be firm. Stick to what you decided you want and to what you budgeted for. Do not let them talk you into anything you neither budgeted for, nor want. But by the same token, be flexible enough to spend more or substitute, if you cannot find exactly what you considered a priority, within your budget. Be sure you are familiar with all changes, return and / or cancellation policies before you sign any contract or finalize any arrangement. Having to buy something twice, or having to pay additional fees for changes can and does add up. Always keep documentation of every contract and receipt in a safe place and pay special attention to deadlines for returning items. Whether you are looking for a service provider, wedding accessories or wedding supplies, always comparison shop. Interview at lease 3 service providers before you select the one who will accommodate you best.Look for discount malls on and off the Internet. Shop for bargains and clearance sales. If you are careful, you can save a lot of money. Do not get confused between inexpensive and cheap. If you purchase at a discount mall, you'll generally receive the same merchandise you would at a more expensive shop and be able to return or exchange items. However, when shopping for reduced priced and clearance items, check to make sure that they are not of inferior quality since most closeout or special sale items indicate Final Sale and can not be returned or exchanged.
WEDDING CONSULTANTS AND WEDDING PROFESSIONALS CAN SAVE YOU MONEY
Here too, base your decision on your budget. If your budget permits, engage a wedding consultant to help you with tasks as small as locating trusted vendors and service providers, to tasks as large as organizing your entire wedding event from A-Z. Wedding consultants work with local vendors and service providers, who like the referrals generated by them. As a fair trade, they often have special arrangements for reduced rates which when added up will save you money. Yet, the least you engage outsiders and the more you enlist friends and family and do yourself, the more money you save. It is not only a wonderful feeling of great satisfaction to plan your own wedding, it is also a lot of fun.
WEDDING STATIONERY
You'll probably want to send engagement announcements, save the day, invitations etc... If you are willing to depart from the traditional printed invitations you can save not only money but time and anxiety. Create your own wedding stationery and invitation right on your computer and print it on blanks. You can purchase all your wedding stationery needs including papers used by professional printers, and print your own wedding invitations and stationery. If you have a good printer, your stationery and invitation will look just as professional as the expensive ones ordered from printers. So, get creative and design your own invitation and stationery. Do you have a wedding theme? Do you want to insert a photo? Go ahead, incorporate them.
WEDDING ACCESSORIES FOR CEREMONY AND RECEPTION
Following are the basic wedding accessories: ring pillow, champagne flutes, cake serving set, guest book, pen, garter, a unity candle set. Additional accessories most brides add are a flower girl basket, a bridal purse, a keep sake cake top and a photo album. As most brides opt for coordinating accessories, complete collections are available. You can purchase your collections in an online discount mall and save anywhere from 10 to 25 percent, or you can have others purchase your desired accessories as gifts. Your friends and family will most probably celebrate your engagement and up-coming wedding with engagement parties and bridal showers and of course gift giving holidays. Most guests need some guidance regarding appropriate gifts but few consider items for the wedding. This is why bridal registries are so helpful. So if you let the hosts of your wedding celebrations know what you want, not only will they be able to coordinate it but they will assure the guests that their gifts are wanted and will be highly appreciated. A win win.
CEREMONY SITE
The only decorations expected in the ceremony site or sanctuary, are 2 standing flower bouquets. Use flowers that are plentiful and inexpensive. Today, many supermarkets, even Costco and Sams Club sell wonderful fresh and silk flowers and bouquets at a very reasonable price. You may wish to add pew bows. If you make your own you'll save a lot of money. Making the bows is easy and fun and all you need is wide ribbon, scissors and a little time. You can make your ceremony special by lighting a unity candle and if you have children, involving them in the ceremony. You can buy unity candles in stores, you can order custom designed candles from artisans who will create personalized candles just for you, or you can create your own.
ATTIRE
Wedding gown
Wedding gowns are very expensive but there are many options you may exercise to get what you want and save money. Do you have a friend or a family member who sews? Engage them and in return give them the honor of serving as an attendant at your wedding party. If you shop for a gown, before you decide to have it custom made, go to department stores and check their sale corner. Occasionally, Department stores have wedding gowns on clearance and you can buy a gown at a fraction of its original price and save a "ton" of money. Another option is buying a sample gown which was used for a fashion show or a display. If you still can not find just that special gown, and you need to purchase one, consider a simple gown off the rack. Or comb the wedding ads and auction sites on and off the web. You'll probably be able to buy a gown that was used only once or even a brand new one for peanuts. To save even more, you may considered a white "prom" or a bridesmaid dress.
Bridesmaids dresses
Today it is customary for the bridesmaids to purchase their own dresses shoes and accessories. Since they intend to gift their maid of honor and bridesmaids, most brides provide the bridesmaids with custom jewelry that coordinate well with their gowns or dresses. The jewelry does not have to be expensive but does need to be of good quality and look good.
Groom and grooms men
Depending on your wedding motif, the groom and grooms men can wear a dark suit and white shirt they probably own. Gift them with matching ties for uniformity. If your wedding calls for tuxedos, have the men in the wedding party rent the tuxedos, shoes and accessories. Here too it is customary for the groomsmen to pay for the rental of their attire. Many rental places will furnish the groom's attire for free if all the men from the wedding party rent at the same time as one package. A saving for you.
FLOWERS
You can save money on your flower arrangements if you are willing to be 'original' and creative. If any of your guests create flower arrangements even as a hobby, ask them to do the flower arrangements. If you can not find a capable guest, you'll need to purchase the bridal bouquet and the flowers for the altar at a reputable florist. But, consider giving the bridesmaids mixed seasonal flowers. They are available in supermarkets and Even at Costco and Sams Club, at a fraction of the price charged by a florist. Ask your bridesmaids to insert their bouquets in vases to serve as centerpieces for the reception tables. Your bridesmaids will oblige with pleasure knowing that after the reception they will take home not only their flowers but the vases as well. The flowers will not keep forever, but the vases will become keepsake mementos of your wedding and, you'll save money.
WEDDING RECEPTION SITE
The reception is the most expensive part of your wedding. But, you can plan it within your budget and have a memorable event. You must be very particular when choosing the site. It must be appropriate and fit in with your reception plan. It does not have to be a traditional hall. How about having your wedding in a historical home, a park, a museum, fair grounds, public gardens, on the beach, etc... You also need to know if it supplies you with all your furniture and dining needs. If not, you must calculate rental fees. When choosing a wedding site, choose slow period and either a Friday evening or a Sunday afternoon and you'll be able to negotiate the best deals.
FOOD
If you invite some good cooks to your wedding, you may ask them to prepare their favorite recipes for your wedding reception. Also, if you invite some good bakers, ask if they could prepare sweets and desserts or maybe even your wedding cake. You'll save money and they will feel honored for being asked. In fact they'll be delighted to serve too. If you have your reception catered, you must consider the number of guests, the time of day and the manner in which food will be served. Will it be refreshments only? dessert only? light snack? a sit-down? a buffet? will you serve alcohol? If bar tenders will serve alcohol will it be an open bar? will you or the guests pay for the drinks? There is an enormous difference in price between a light brunch, for example, and a five course sit-down catered dinner. Following are some suggestions you may check out to fit your budget. Have a brunch or an early lunch and you need to serve fruit and vegetables, salads, eggs, cheeses, pastries, coffee, tea and cold drinks buffet style. Have a late lunch and you'll need to add some meats and poultry. You may still serve it buffet style, or as a sit-down meal. A sit-down dinner is by far your most expensive choice.
DRINKS
Purchase the drinks yourself, at a location that will accept the return of un-opened cans and bottles.
MUSIC
When it comes to music, you'll need to decide what fits in with your personalities when choosing whether to use instrumental music, a band or a disc jockey. Check out the local colleges and universities and find out if they have a music department. If so, inquire if there are students in the music program who will be able to perform at your wedding. We thank Meredith from Phoenix, AZ who sent us the following information about how she is saving money on wedding music while helping the local high school band in their fund raising efforts. She writes:I am getting married and paying for it myself. So, I have had to cut costs like you wouldn't imaging! One thing that was very important to me and my fiance is music. We both were in band and choir in high school and love music to this day. Unfortunately, having a string quartet was entirely too expensive and forget the live band or even a DJ at our reception, so i had an idea. I was in jazz band in high school and we were very good, winning all kinds of awards and stuff. High school bands are always looking for fund raisers and so we approached my old high school jazz band about playing at our reception. We worked out a great deal for paying them but significantly lower than getting a professional band. AND, the school usually has uniforms already - just request that as part of the package. Thank you for you web site it has been very helpful. Meredith from Phoenix, AZ. Do not overlook your guests. If you invited singers, let them sing. Have them sing a solo or as a group during the ceremony And / or at the reception.
PHOTOGRAPHERS AND VIDEOGRAPHERS
When it comes to photographers and videographers, choose your professionals very carefully. Your wedding day will come and go and the photos and video will serve as mementos and memories of your big day. Viewing them you shall re-live it and be able to share it with your kids and theirs building a family history. Before hiring a photographer or a videographer compare prices and references. Choose the very best that are within your budget. Even if you need to choose a smaller package. Here is where you want the very best. Go for it. Just like personalized wedding gifts and accessories, photos and videos will become treasured keep sakes to share with and hand down your children. However, consider placing disposable cameras on each table at your reception so your guest will take pictures too. These pictures will usually be real and spontaneous and reflect your wedding as seen by your guests.
MISC. Ask friends to serve as your drivers and save. Instead of a limo, rent a luxury car and have a friend drive. Ask friends to
help decorate the reception room,
be the disc jockey,
help with the seating, etc... Good friends and family will be honored and you'll save money and know that your wedding needs were fulfilled with love and care.